"For Your Consideration: Make 'Em All Mexican"
CSRC TEAMS UP WITH NOTED LOS ANGELES ARTIST LINDA VALLEJO
For Your Consideration: Make 'Em All Mexican (MEAM) includes six individual works that critically engage the racial expectations associated with the idea of Hollywood as a universal storyteller based on a white norm.
"The Oscars represent the highest honors for those working in the cinematic arts," explains CSRC Director Chon Noriega, who is also a professor of cinema and media studies. "As such, they also represent a culmination of numerous award ceremonies and extensive press coverage intended to reflect what is most valued in our society.  People were understandably upset by the nominations given the lack of diversity," Noriega continues. "As an artist, Linda could engage this discussion in new and insightful ways." 
See the Los Angeles Times story here (February 19, 2016).
See the press release here.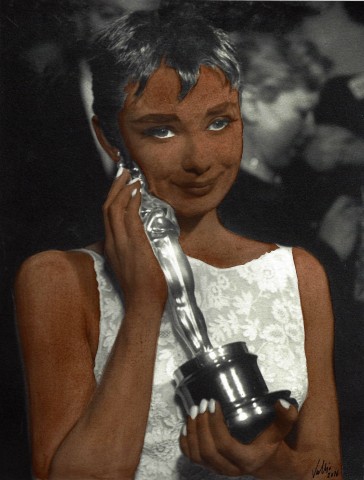 MEAM: Aurora Hernandez, 2016
Related studies by the CSRC:
RACE AND INDEPENDENT MEDIA PROJECT (2001-2005)
HATE SPEECH IN THE MEDIA (2008-2013)
CSRC LATINO POLICY & ISSUES BRIEFS
L.A. XICANO ORAL HISTORIES