CSRC Welcomes Eder Gaona-Macedo, Senior Officer of Community-Engaged Research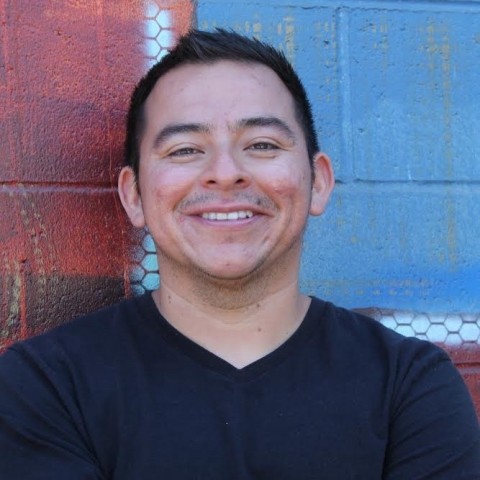 The CSRC is pleased to welcome Eder Gaona-Macedo as its first senior officer of community-engaged research. Gaona-Macedo brings a wealth of experience to the CSRC, where he will develop applied research projects that advance racial justice, immigrant rights, health equity, and education justice for Latinx and other historically marginalized populations. He is an alum of UCLA, where he received a BA in Chicana/o studies and political science, and Columbia University, where he earned an MA in public administration.
Gaona-Macedo is the former executive director of Future Leaders of America (FLA), an organization that provides leadership training and educational experiences to Latinx youths in California. During his tenure, FLA addressed education and health disparities through youth-led grassroots organizing efforts that included "A-G for All." As a result of this three-year campaign, the Oxnard Union High School District now requires that all students be given the opportunity to take the courses they need to apply to and enroll at California State University and University of California campuses.
In 2018, Gaona-Macedo cofounded 805 UndocuFund to provide disaster relief to undocumented residents in Ventura and Santa Barbara Counties. In 2020, under his leadership, 805 UndocuFund distributed over 6.1 million dollars to over 4,500 undocumented families that had been affected by the COVID-19 pandemic.
Born in Tepochica, Guerrero, Gaona-Macedo crossed the border at the age of four with his mother and brother. As an undocumented Californian, he grew up witnessing the injustices suffered by the Latinx immigrant community. It was this rich lived experience that encouraged him to become a community scholar and advocate.
In his role at the CSRC, Gaona-Macedo will engage young people in participatory action research that is focused on civic engagement and social justice. "Our democracy is under attack," he states. "Now more than ever, it's important to involve our students in research that can help ensure their constitutional rights and ability to help define the future of our state." Through data gathering, analysis, and programming, Gaona-Macedo hopes to amplify the voices of Latinx youths and other youths of color throughout the state and to help shape policies that will benefit the health and well-being of communities. In addition, as COVID-19 continues to exacerbate social inequalities within Latinx immigrant communities and other communities of color, he hopes to lead research initiatives that can provide direction on how institutions might better serve the majority of Californians.
Contact: egaonamacedo@chicano.ucla.edu