CSRC Welcomes Chantiri Abarca, Senior Officer of Community-Engaged Research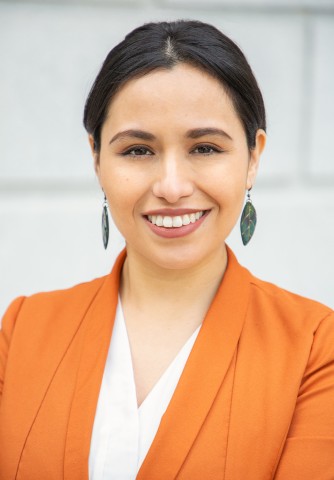 The CSRC is pleased to welcome Chantiri Abarca, PhD, as its new Senior Officer of Community-Engaged Research. In this role, Dr. Abarca will strengthen and expand CSRC's community partnerships and youth participatory action research projects, including the statewide Thriving Youth Survey. She will also co-design and implement youth participatory action research partnerships focused on improving the social determinants of health within low-income communities of color and building the civic power of California's youth.
As a researcher, evaluator, and organization capacity builder with academic training in Ethnic Studies, Abarca has implemented principles of racial justice, equity, and community-led solutions in every aspect of her academic and applied research engagements. She has led and supported community-centered design, research, and evaluation of social impact investments in the areas of community health, violence prevention, and youth development.
Prior to joining the CSRC, Abarca was an Associate Research Scientist at Rescue Agency where she led a qualitative formative research study that guided a nutrition and physical activity health communication and behavior change campaign in the state of Washington. Additionally, Dr Arbarca served as a Senior Research Associate at Bright Research Group where she worked with government agencies, non-profit organizations, and philanthropic foundations to conduct evaluations, research projects, trainings, and conferences to advance public health, youth development, and violence prevention initiatives across California and the U.S. Her portfolio included partnering with organizations with a strong commitment to advance health equity initiatives, including the Colorado Health Foundation, the Robert Wood Johnson Foundation, Alameda County Health Care Services Agency, and the San Francisco Department of Public Health.
Abarca's professional experience includes academic instruction as well as serving as a research partner in university-community partnerships across Los Angeles and Mexico City through the UCLA CityLab Urban Humanities Initiative, the UCLA Luskin School of Public Affairs Community Scholars Program, the UCLA Labor Center, and the UCLA Dream Resource Center. 
Abarca earned her PhD in Chicana/o and Central American Studies from UCLA and her BA in Development Studies from UC Berkeley.