CSRC Report: "Future Leaders of America: The Critical Role of Youth Activism in Central Coast Communities"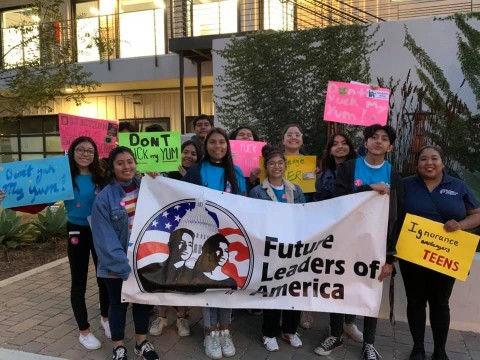 By Veronica Terriquez (UCLA), Alyssa Cazares (UC Berkeley), and Jose Negrete (UCLA)
 
October 2022
Adolescents and young adults have the potential to overcome socioeconomic challenges and become an influential voice in their communities, especially when they receive training, support, and guidance from experienced peers and caring adults. Since 1982, Future Leaders of America (FLA) has been an institutional resource for educational mobility and democratic participation for students in California's Central Coast cities. FLA is a non-profit organization that supports the academic achievement and civic engagement of Latinx youths who are from low-income backgrounds and whose parents work primarily in agriculture and other low-wage industries. The organization was founded by community leaders who sought to address the high dropout rates, substance abuse, and gang activity in the Latinx community. Today, the organization also prepares its predominantly Latinx members to exercise their voices and collectively advocate for equitable policies that address the needs of their communities. This report focuses on FLA's achievements between November 2016 and February 2022.
Published by CSRC Press