Previous Library Exhibitions
Rub

é

n Salazar & the Chicano Moratorium
July – August 2011
In the library and vitrine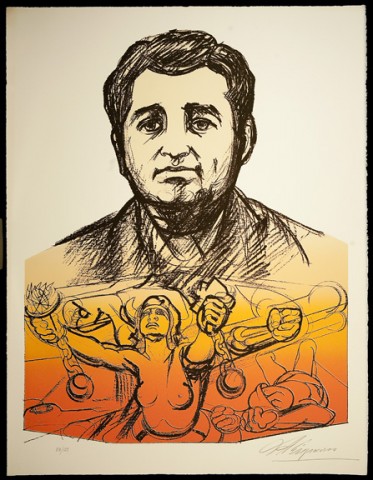 David Alfaro Siqueiros, Heroic Voice, 1971. CSRC Poster Collection.
In collaboration with Chicano rights activist Rosalio
Muñoz,
this exhibit highlighted the life and work of Chicano journalist
Rubén
Salazar along with the events that led to his death during the Chicano Moratorium on August 29, 1970. It included photographs, newspapers, archival material, and video presentations from the CSRC holdings.