PREVIOUS LIBRARY EXHIBITION
SURRENDITY
March 2-31, 2023
UCLA Chicano Studies Research Center Library
144 Haines Hall
In the vitrine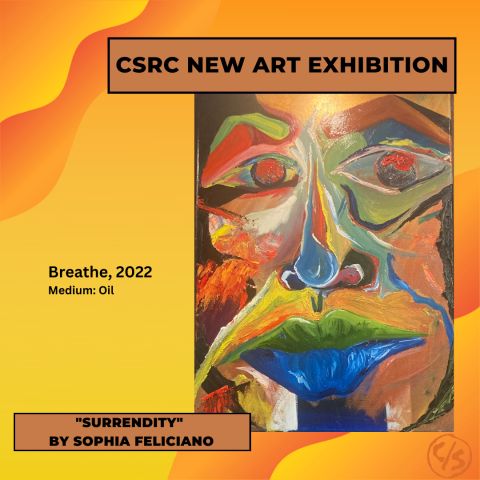 As part of Honors M179, UCLA psychology major Sophia Feliciano (Dominican American) installed an exhibition featuring her artwork, a collection of abstract paintings, mostly portraits, representing herself and others struggling with addiction.
Artist's Statement on Breathe (2022):
Sometimes I feel ugly, stained with all the wrong colors. Shapeless, uneven. Fogotten even by the wind. Sometimes I hate the man who invented the mirror, obsidian and sand and silver. Sometimes the ocean feels like my only friend. Then, I take a deep breathe--and suddnely--I am beautiful again.