Previous library exhibition
SELECTIONS FROM STAR MONTANA: TEAR DROPS & THREE DOTS
Curated by Emily Butts
August 22 - October 28, 2016
In the library and vitrine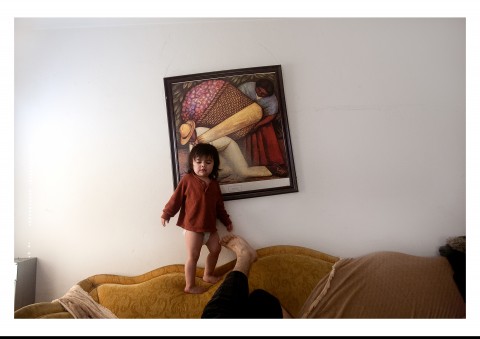 Exposing states of sensitivity, loss, and salvation, Star Montana reassembles her family history through the layering of different emotions associated with poverty, the loss of her mother, and socioeconomic struggles that are not only personal but also regionally and nationally applicable. Her candid archive captures an acute sense of time and timelessness, deep heartbreak and loss. Although vulnerable and intimate, her portraits find strength in the commonality of difficult—and often unspoken—narratives.
About the artist: Star Montana is a photo-based artist who lives and works in Los Angeles, CA, and Brooklyn, NY.  She was born and raised in the Boyle Heights neighborhood of East Los Angeles, which is predominantly Mexican American and serves as the backdrop to much of her work.  Montana received her BFA from the School of Visual Arts in 2013. In 2012, she worked at the CSRC as part of the Getty Multicultural Internship Program.
Star Montana will give an artist's talk at the CSRC Library on Wednesday, October 19 at 3 p.m.
Image:  Saint Louise Ascends, 2011, inkjet print