HSI UCLA CHANCELLOR'S POSTDOCTORAL FELLOWS
As part of the UCLA Hispanic Serving Institution (HSI) Infrastructure Initiative, the Chicano Studies Research Center will administer the selection of twenty UCLA Chancellor's Postdoctoral Fellows (five fellows per year over four years, with first cohort reviewed during 2021-22 to start in 2022-23). These positions will be funded through the Office of the Chancellor and Executive Vice Chancellor/Provost, and each fellowship may be renewable for an additional year (2023-24 for the first cohort). The purpose of the fellowship program through the Chancellor's Postdoctoral Fellowship Program (CPFP) is to advance excellence through a commitment to diversity and scholarly research that addresses Latinx life and the Latinx experience. For more information, visit https://www.chicano.ucla.edu/research/fellowships-and-grants
2023-24 FELLOWS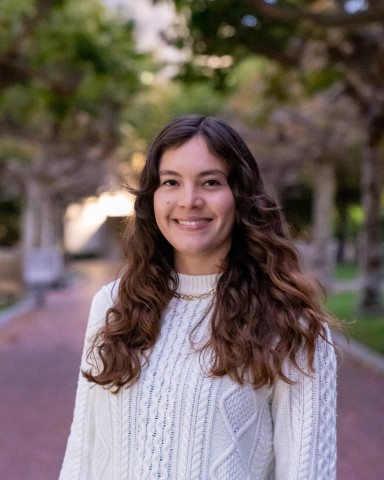 Diana Aguilar Gómez, PhD
Diana Aguilar Gómez earned her BS in genomic science from the Universidad Nacional Autónoma de México (UNAM) and her PhD in computational biology from the University of California, Berkeley. Her research interests are conservation genomics and adaptive population genomics. Her dissertation focused on adaptation, diversity, and evolution in different vertebrates. While conducting her PhD research, Diana received the Fulbright García-Robles Fellowship and the UC MEXUS-CONACYT Fellowship. As a UCLA Chancellor's Postdoctoral Fellow, Dr. Aguliar Gómez will work with Kirk Lohmueller in the Department of Ecology and Evolutionary Biology. Their research will focus on developing methods for detecting structural variants (SVs) in genomes. They will apply these methods to endangered species to understand how SVs shape these species' genomes' diversity and affect survival probabilities.
Soniya Bastola, PhD
Soniya Bastola earned her PhD in cancer biology from the University of Alabama, Birmingham, in 2020. Her dissertation is titled "Molecular Regulation of Glioblastoma Spatial Heterogeneity and Therapeutic Resistance." She received her BA in biology from Wesleyan College, Georgia. As a graduate student at UAB, addition to her research and mentoring roles, she was actively involved in Graduate Student Government. She was chair of the communications and marketing committee and led a crowd-sourced campaign to help install an emergency fund for graduate students in need. As a UCLA Chancellor's Postdoctoral Fellow, Dr. Bastola will investigate the interaction of tumor cells with vascular and immune cells to overcome treatment resistance in Glioblastoma. She is actively involved in mentoring high school, undergraduate, and graduate students to train them to become future scientists. Dr. Bastola will be mentored by Harley Kornblum, professor in the Department of Psychiatry, Pharmacology, and Pediatrics.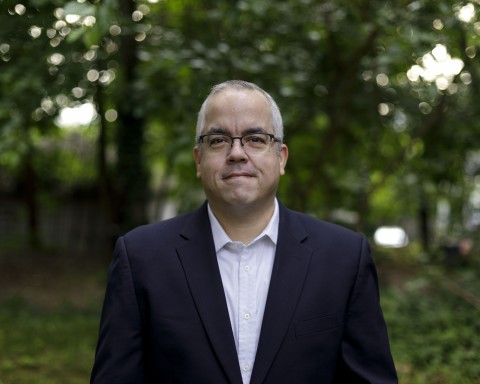 Bernard Gordillo, PhD
Bernard Gordillo Brockmann holds a PhD in historical musicology from the University of California, Riverside. His research interests include music, sound, and politics in Latin America, and the region's historical relations with the United States. He is working on a book project entitled "Canto de Marte: Art Music, Popular Culture, and United States Intervention in Nicaragua" (under contract with Oxford University Press), which examines the cultural impact of U.S. intervention in Central America during the early twentieth century. As a Chancellor's Postdoctoral Fellow, he will focus on sound and colonization in California undertaken in consultation with California Indian scholars, leaders, and community members. Gordillo will be mentored by Benjamin Madley, professor in the Department of History.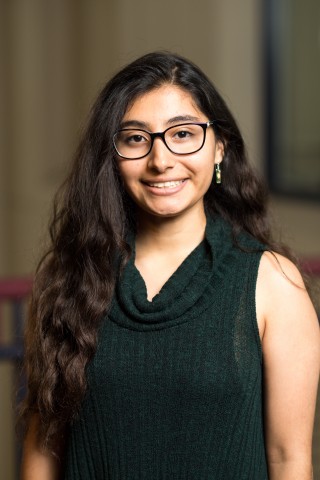 Bernardette Pinetta, PhD
Bernardette J. Pinetta holds a PhD in education and psychology from the University of Michigan, Ann Arbor. She completed her undergraduate degree at UCLA where she majored in political science and minored in education. As a UCLA Chancellor's Postdoctoral Fellow, Dr. Pinetta will explore how educators, youth practitioners, and families can provide opportunities for Latinx adolescents to make meaning of their ethnic-racial identity in ways that are both culturally affirming and raise their critical social awareness. During her fellowship, Dr. Pinetta will be mentored by Laura Wray-Lake, professor in the Department of Social Welfare.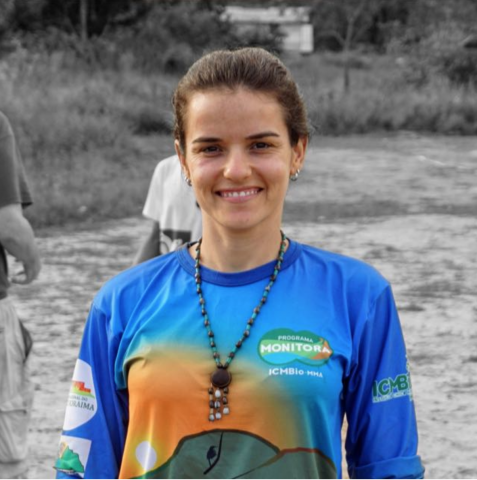 Renata Pirani, PhD
Renata M. Pirani is a herpetologist and an evolutionary biologist interested in how historical and evolutionary processes generated the high neotropical biodiversity of amphibians and reptiles (species and population level). She earned her PhD in genetics conservation and evolutionary biology from the Instituto Nacional de Pesquisas da Amazônia (INPA) in Brazil, where she has spent most of her career studying and exploring species. Her recent work focuses on genomic adaptation of anoles lizards to climate change in Panama, where she worked in partnership with the University of Nevada, Reno, and the Smithsonian Tropical Research Institute. As a UCLA Chancellor's Postdoctoral Fellow, Dr. Pirani will be mentored by Michael Alfaro, professor at the Department of Ecology and Evolutionary Biology.
PAST COHORTS