Raphael Montañez Ortiz Receives UCLA Medal
On June 8, 2017, the CSRC in collaboration with the Institute of American Cultures hosted a special event at UCLA celebrating Chicano art and culture in Los Angeles. The culmination of this event was the presentation of the UCLA Medal to pioneering artist and CSRC archival collections donor Raphael Montañez Ortiz.  Chancellor Gene Block presented the UCLA Medal to Ortiz for his achievements in art, education, and social justice. To learn more, see UCLA Newsroom.
Performance by Raphael Montañez Ortiz: 1966 Piano Concert Sacrifice,
Destruction in Art Symposium, London, England. Taped by USA in London.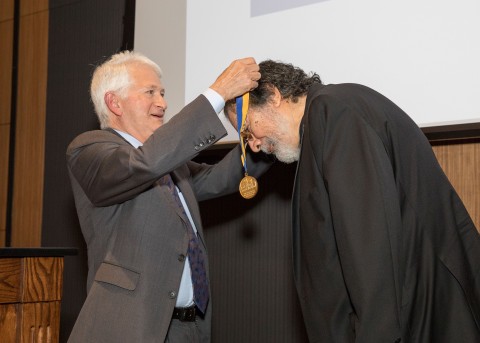 Chancellor Gene Block presents Raphael Montañez Ortiz with the UCLA Medal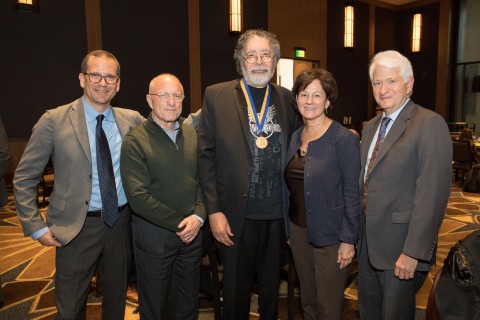 Chon Noriega, CSRC Director; James Cuno, CEO and President, J. Paul Getty
Trust; Raphael Montañez Ortiz; Monica Lozano, University of California
Regents Chair; Chancellor Gene Block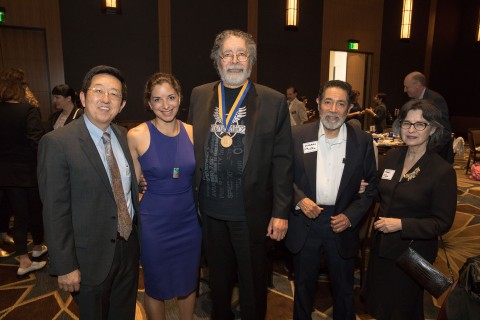 David Yoo, IAC Vice Provost; Ana Perry, doctoral candidate at CUNY; 
Raphael Montañez Ortiz; the Hon. Ricardo and Terry Muñoz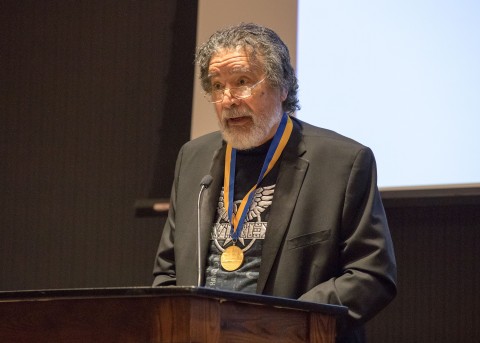 Raphael Montañez Ortiz gives acceptance speech (see below; PDF is attached)
All photos by Reed Hutchinson / UCLA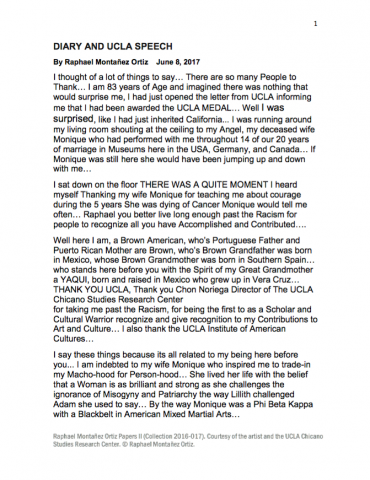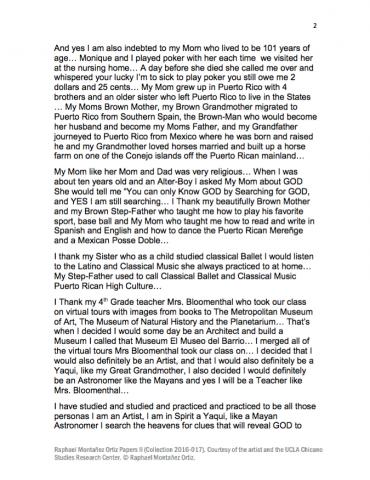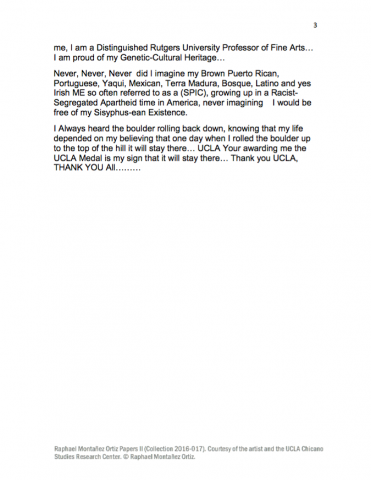 Raphael Montañez Ortiz Papers II (Collection 2016-17). Courtesy of the artist and the UCLA Chicano Studies Research Center.  © Raphael Montañez Ortiz