Conference: Thinking Gender 2021 - "Care, Mutual Aid, and Reproductive Labor in a Time of Crisis"
Event Date:
Wednesday, April 28, 2021 - 8:00am
to
Friday, April 30, 2021 - 5:00pm
Thinking Gender 2021: "Care, Mutual Aid, and Reproductive Labor in a Time of Crisis"
 
31st Annual Graduate Student Research Conference
 
Thinking Gender 2021 will focus on feminist, queer, trans, transnational, Indigenous, and intersectional approaches to care, mutual aid, and reproductive labor.
For Thinking Gender 2021, graduate student presentations will be held in private workshops on April 28-29. Only the April 30 keynote panel will be open to the public.
KEYNOTE PRESENTATIONS
Join the UCLA Center for the Study of Women on Friday, April 30, 2021 for a special Thinking Gender 2021 webinar featuring keynote presentations and a conversation with Dean Spade and Melanie Yazzie on the subject of mutual aid, abolitionist politics of care, and radical relationality.
Register online to receive the Zoom link! This webinar will be livestreamed, and a recording will be posted on our YouTube channel. Closed captioning is available.
DATE: Friday, April 30, 2021
TIME: 12:00 PM-1:30 PM
LOCATION: Zoom Webinar (RSVP required)
PANELISTS: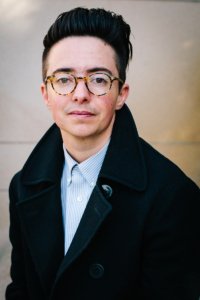 DEAN SPADE
"Mutual Aid for Survival and Mobilization"
Dean Spade's talk draws from his recently published book, Mutual Aid: Building Solidarity During this Crisis (and the Next) (Verso Press 2020), which provides a grassroots theory and practical tools of mutual aid as a key to practicing abolition.
Dean Spade has been working to build queer and trans liberation based in racial and economic justice for the past two decades. He's the author of Normal Life: Administrative Violence, Critical Trans Politics, and the Limits of Law, the director of the documentary "Pinkwashing Exposed: Seattle Fights Back!," and the creator of the mutual aid toolkit at BigDoorBrigade.com. His latest book, Mutual Aid: Building Solidarity During This Crisis (and the Next), was published by Verso Press in October 2020.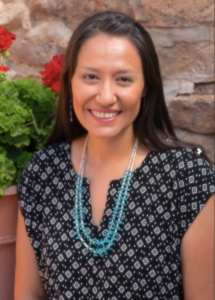 MELANIE K. YAZZIE
"Ecologies of Indigenous Caretaking"
Melanie Yazzie's presentation explores Indigenous mutual-aid approaches to "radical relationality" and care between Indigenous people, land, and water.
Melanie K. Yazzie (Diné) is Assistant Professor of Native American Studies and American Studies at the University of New Mexico. She specializes in Navajo/American Indian history, political ecology, Indigenous feminisms, queer Indigenous studies, and theories of policing and the state. She also organizes with The Red Nation, a grassroots Native-run organization committed to the liberation of Indigenous people from colonialism and capitalism.
Moderators: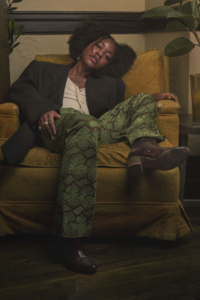 CATHERINE FELIZ
Catherine Feliz is an interdisciplinary artist and medicine person born and raised in Lenapehoking territory [New York City] to parents from Kiskeya Ayiti [Dominican Republic]. An entanglement with archival research, disarming apparatuses of violence, and earth based healing inform their practice. They work to reclaim ancestral technologies that have been systematically erased by drawing from multiple disciplines to unearth histories and make space for decolonial futures. Catherine is currently an MFA candidate at the University of California, Los Angeles department of Interdisciplinary Studio. You might also know Catherine as the medicine-maker behind Botánica Cimarrón, the co-founder of Abuela Taught Me — an Afro-Taino Two-Spirit educational space, and a founding member of Homecoming — a QTBIPOC radical care collective.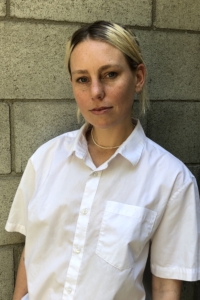 ROSIE STOCKTON
Rosie Stockton is a PhD student in the Gender Studies Department, and is the 2021 Thinking Gender Graduate Student Coordinator. Their research draws on abolitionist feminisms, Black feminist thought, and queer and trans critique to look at political and aesthetic practices of anti-carceral resistance. They are a member of the UCLA Black Feminism Initiative, and an organizer with the California Coalition for Women Prisoners (CCWP) and the DROP LWOP campaign. They are also a poet, and their first book, Permanent Volta, is forthcoming from Nightboat Books in May 2021.
Thinking Gender 2021 is cosponsored by:
American Indian Studies Center
American Indian Studies Program
Anthropology Department
Asian American Studies Center
Asian American Studies Department
Chicana/o and Central American Studies Department
Chicano Studies Research Center
Critical Race Studies Program at UCLA School of Law
Division of Humanities
Gender Studies Department
Institute for American Cultures
Institute for Research on Labor and Employment
Labor Center
Office of the Chancellor
Office of Equity, Diversity, and Inclusion
Promise Institute for Human Rights at UCLA School of Law
Ralph J. Bunche Center for African American Studies
Williams Institute at UCLA School of Law
Poster illustration by Favianna Rodriguez. Copyright 2020 Favianna.com.