Additional Images from "Home—So Different, So Appealing"
To obtain high-resolution versions, please contact Rebecca Epstein at repstein@chicano.ucla.edu or 310-206-9185.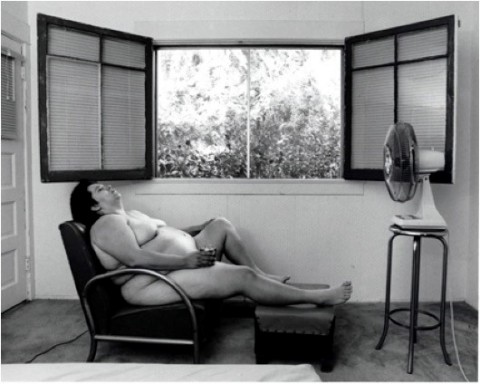 Laura Aguilar
In Sandy's Room, 1989
Gelatin silver print, 47 x 52 in.
[Courtesy of the Artist and the Chicano Studies Research Center, UCLA]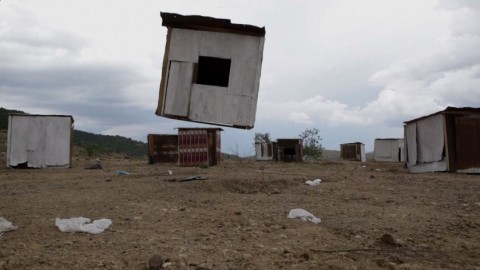 Miguel Angel Ríos
The Ghost of Modernity (Lixiviados), 2012
Single-channel video, 00:05:02
[Courtesy of the artist and Sicardi Gallery]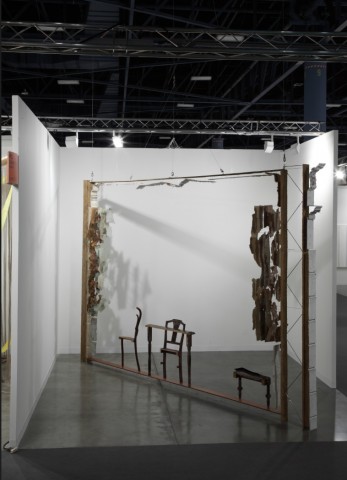 Leyla C
á
rdenas
Excision
, 2012
Peeled paint, recovered wallpaper, cement, plater, wire, wood, 168 x 122 x 4/72 in.
[Courtesy of Casas Riegner Gallery and the West Collection]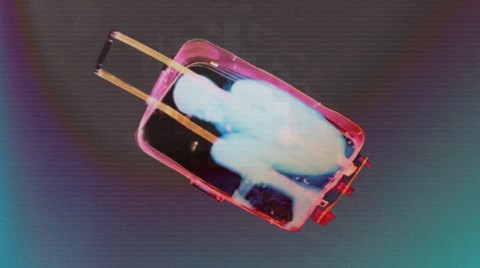 Julio César Morales
Boy in Suitcase, 2013
Edition of 3 + 2 AP, HD animation video with sound, 00:03:33
[Courtesy of the artist and Gallery Wendi Norris, San Francisco]

Livia Corona Benjamin
47,547 Homes, 2009
30 x 40 in., C-Print, Ed. 5+2 AP
[Courtesy of the Artist, New York]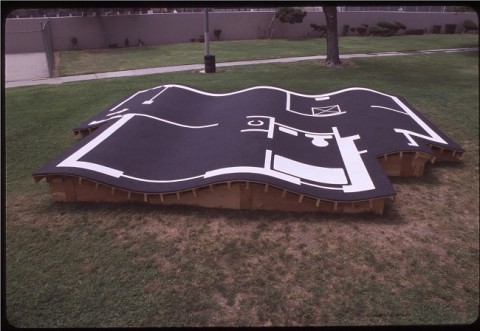 María Elena González
Magic Carpet/Home, 1999
wood, rubber, paint, 3 x 39 x 29 ft., installation view
[Courtesy of the Artist, New York]

Beatriz González
Peinador Gratia Plena, 1971
industrial enamel on a metal sheet assembled on a wooden vanity table, 59 x 59 x 15 in.
[Courtesy of the Museum of Fine Arts, Houston]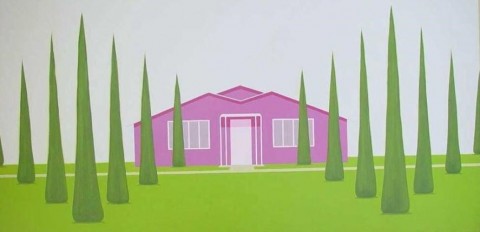 Salomón Huerta
Untitled House, 2003
Oil on canvas on panel, 24 x 48 in.
[Collection of Sam Schwartz]

Vincent Valdez
EXCERPTS FOR JOHN #3, 2012
Oil on canvas, 36 x 48 in.
[Courtesy of the Artist, San Antonio]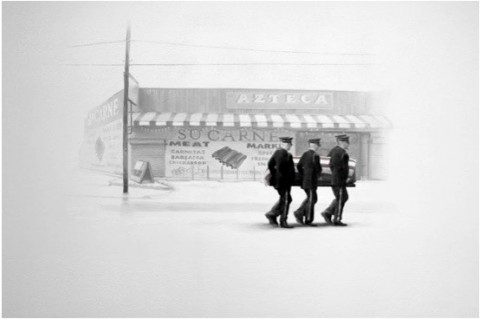 Vincent Valdez
EXCERPTS FOR JOHN #4, 2012
Oil on canvas, 36 x 48 in.
[Courtesy of the Artist, San Antonio]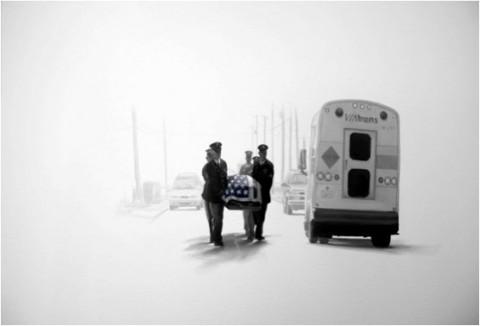 Vincent Valdez
EXCERPTS FOR JOHN #5, 2012
Oil on canvas, 36 x 48 in.
[Courtesy of the Artist, San Antonio]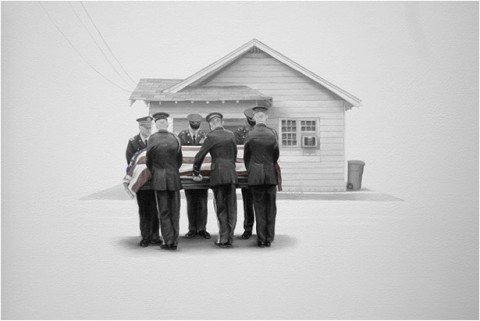 Vincent Valdez
EXCERPTS FOR JOHN #6, 2012
Oil on canvas, 36 x 48 in.
[Courtesy of the Artist, San Antonio]