Since its founding, the UCLA Chicano Studies Research Center (CSRC) has played a pivotal role in the development of scholarly research on the Chicano-Latino population, which is now the largest minority group and the fastest growing population in the United States. Our research mission is supported by five distinct components: a library with special collections archive, an academic press, collaborative research projects, public programs and community-based partnerships, and a competitive grant and fellowship program.
ORTIZ RECEIVES UCLA MEDAL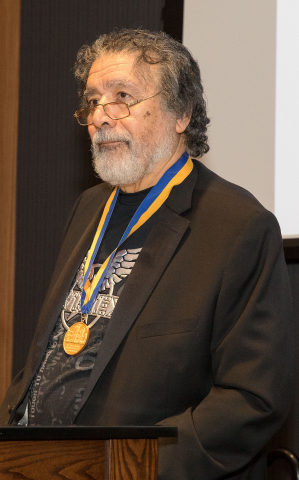 On June 8, artist and CSRC collections donor Raphael Montañez Ortiz received the UCLA Medal. His work is currently on display in the CSRC-organized exhibition
Home—So Different, So Appealing
and at the CSRC library.
More
(P
hoto by Reed Hutchinson / UCLA
)