The UCLA Chicano Studies Research Center (CSRC) was founded in 1969 with a commitment to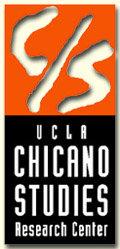 foster multidisciplinary research efforts as part of the land grant mission of the University of California. That mission states that University of California research must be in the service of the state and maintain a presence in the local community.
The CSRC strives to balance interdisciplinary and applied research in ways that can impact traditional academic departments and disciplines.  Through all of these efforts, the CSRC exemplifies UCLA's institutional priorities – academic excellence, civic engagement, and diversity – and remains committed to research that makes a difference. 
We encourage you to visit the center or simply use this website to explore all that we do.